Candidate Experience: From Sourced Candidate to Day 0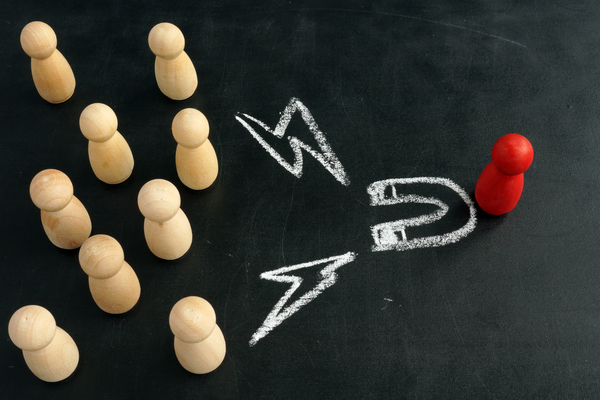 Hire enough people or follow enough HR/talent acquisition blogs, and you'll notice some troubling trends…
Candidates going dark after previously having been engaged
Candidates considering multiple opportunities
"Ghosting" of interviews, or even worse, first days
Acceptance of counters and/or continuing to field/negotiate offers from other roles after previously accepting your position
New hires leaving before the six-month mark
What we're seeing now is unlike any candidate market that we've seen before. Yes, the pandemic accelerated the need for employers to adapt, but it only sped up what had already been there, almost like a supervolcano…
Societal shifts with regard to what various generations place value on related to work
Technical innovations that allow distributed teams to thrive
An increase in STEM-related jobs year-over-year while also having too few STEM graduates to fill those roles
Suddenly, everyone had to work remotely. They took time to spend with loved ones, and many people reprioritized. They also now had access to companies and roles previously limited to them due to location. It has become the perfect storm.
Every company should be doing hardcore evaluations in two areas tied to talent…
Talent Acquisition
Talent Retention
While linked, they are very different buckets. Today, we take a deeper look into the talent acquisition bucket. Specifically, we'll be discussing candidate experience.
Candidate experience is the UX of talent acquisition. It is their journey from initial engagement to their first day. A lot goes into it, but this can set you apart from companies you're competing with for talent.
The foundation…
Stakeholder alignment on the role and what is needed
Input from teams on the job description (what would speak to them as candidates?)
A clear understanding of the vetting/interview process (timelines, steps, feedback loops, etc.)
Establishment of an ideal candidate profile as a part of the sourcing strategy (really, 3-5 profiles is a good target)
The Kickoff…
TA teams should craft a "cold" pitch and then send it to the stakeholders for input
Postings across various mediums should all look and feel the same
An easy application process increases capture rates
Set the Stage…
Layout the interview process for them and make sure that it is something that the candidate can commit to
Make sure you have your benefits one-pager and recruiting pitch deck ready to be sent to any interested parties. Give them everything they need to judge the fit of the role vs. what they are looking for
Let them know how quickly they should expect feedback after each step
Make sure to have them commit to updating you if anything changes on their end or they are getting close on something
Timeliness…
Have a defined process where a candidate will get feedback within 24 hours post-interview. Even if it's only to update them that interviews of all candidates will not conclude that week, etc., don't have feedback blackholes
If it's a final interview, make sure you've blocked off time on all interviewers' calendars on the same day to have a hire/don't hire debrief
Also, if possible, have an offer ready to go that day. Nothing says "we want you" like same-day offers 
After the Offer…
Don't let time pass without the hiring manager and the team reaching out to the new hire. Welcome them, build excitement, share something new that they'll be a part of, etc.
Follow-up with whom from your team will be reaching out, what it pertains to, and when that will happen
Additional Best Practices…
Have the hiring manager view the LinkedIn profile of the candidate early in the process. You can work it into "high potential" cold candidate recruiting or pre-interview to help build excitement
No one can lay out benefits like HR. Develop your benefits and culture pitch with HR. The hiring manager and team can pitch culture, and HR can answer all questions related to benefits
Develop a Day 0 box of company swag and things to welcome them
Consider the implementation of candidate surveys or a candidate experience platform
Recruiting redefined; built for high-tech,
high-growth teams