Forging the Future: Key Roles Powering the Manufacturing Industry Today
As the gears of the manufacturing sector continuously evolve, the advent of automation and digitization is sculpting the employment landscape in a whole new image. In the heart of this vibrant industry are some incredibly skilled individuals, who, in their respective roles, are shaping the future of manufacturing. Let's delve into the top 10 non-IT and non-HR positions currently the most in-demand within the manufacturing industry…
Manufacturing Engineer: These are the creative brains charting out, honing, and optimizing manufacturing procedures, applying their deep understanding of engineering principles, materials, and manufacturing technologies.
Quality Engineer: Tasked with maintaining product and service quality, these experts are leveraging quality control strategies, analytical methods, and testing techniques to keep defects at bay.
Project Manager: These are the guiding lights overseeing projects from inception to completion, expertly balancing quality standards, timelines, and budgets using their knowledge of project management, planning, and communication.
Operations Manager: Directing the everyday functions of a manufacturing unit, these managers streamline operational effectiveness using their grasp of inventory control, supply chain management, and operations strategies.
Logistics Manager: Commanding the flow of goods and materials, these logistics wizards ensure punctual deliveries in accurate quantities and costs, deploying their skills in inventory management, transportation, and warehousing.
Supply Chain Manager: These experts oversee the entire life-cycle of products, guaranteeing timely procurement, manufacturing, and delivery of goods to consumers. Their proficiency lies in understanding every nuance of distribution, manufacturing, procurement, and supply chain dynamics.
Safety Engineer: As the torchbearers of safety in the industry, these engineers develop and deploy safety programs to protect personnel and prevent mishaps, using their adeptness in risk assessment, hazard analysis, and safety engineering principles.
Environmental Engineer: As protectors of the environment within the manufacturing sphere, they devise and implement solutions to environmental issues, employing their rich knowledge in environmental science, engineering, and legalities.
Industrial Designer: Merging aesthetics with functionality, these artists infuse engineering, business, and art to shape products that resonate with consumers.
Production Technician: At the helm of production processes, these technicians manage and operate manufacturing equipment, drawing on their command over safety norms, machinery, and manufacturing procedures.
These are the roles that are capturing the spotlight in the industry. They offer not only rewarding salaries, with medians between $60,000 and $150,000, but also substantial job security. The Bureau of Labor Statistics forecasts a robust growth rate of 10-20% over the next decade for these positions.
If you're mulling over a career in manufacturing, these dynamic roles present an array of opportunities. They are your ticket to career growth, stability, and upward mobility.
In the year 2023, the manufacturing job arena is bustling with opportunities. Are you ready to help craft the next chapter of manufacturing history?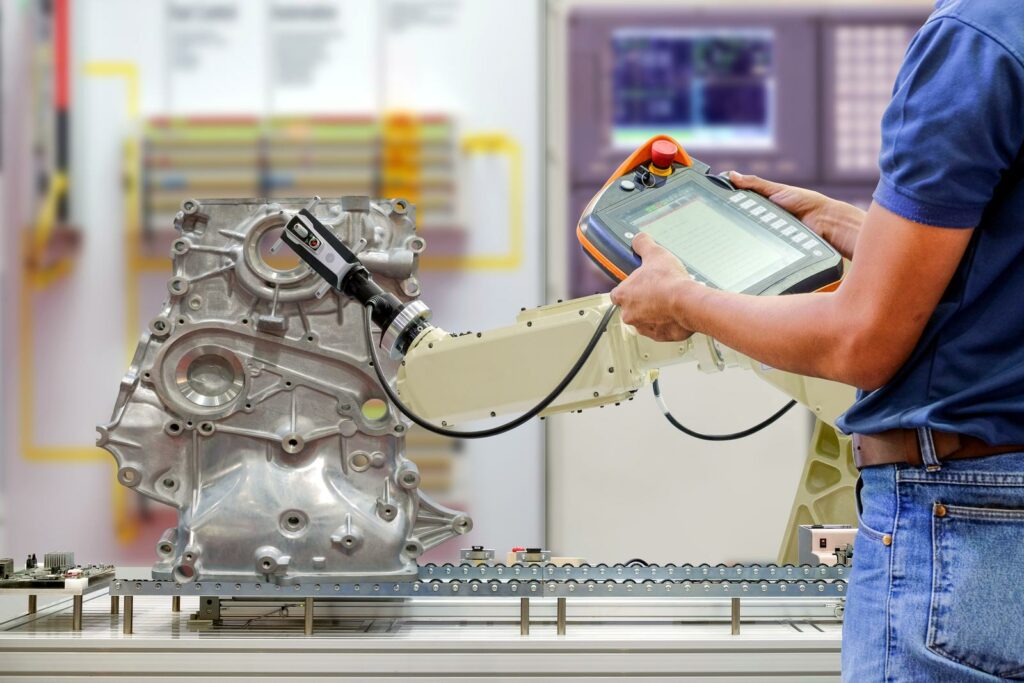 Recruiting redefined; built for high-tech,
high-growth teams