CB Insights 164 Biggest Product Failures of All Time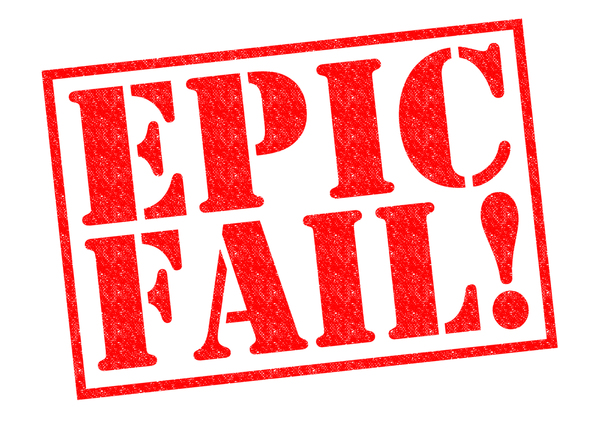 We are huge fans of CB Insights. They produce some of the best information on the state of startups and startup retrospectives.
In October 2021, CB Insights published a fantastic piece titled "When Corporate Innovation Goes Bad — The 164 Biggest Product Failures Of All Time." They grouped them into the following categories…
Apparel & Wearables
Automotive & Transportation
Consumer Electronics
Consumer Packaged Goods & Toiletries
Entertainment
Food & Beverage
Gaming
Pharmaceuticals
Software & Technology
Toys
Miscellaneous
Here are some of our personal favorites from the list…
Nike+ FuelBand (2014) – We've yet to meet a single person that was able to articulate the methodology of how one earned Fuel Points.
DeLorean DMC-12 (1981-83) – What kid didn't want one of these after seeing Back to the Future? The question is, will the Alpha5 fulfill the dream that John DeLorean once had?
Segway (2001) – Everyone's favorite tour guide ride ceased production in 2020.
Sony MiniDisc (1990s) – This one should have made it, at least until MP3s came around.
Keurig KOLD (2016) – Who doesn't want a machine that can serve you a cold Coke and only takes nearly 500 drinks to pay itself off?
Microsoft Windows Phone (2010) – Microsoft has proved it can develop its own devices (see Surface), and Apple and Google have found success. It's surprising Microsoft could never do the same.
Facebook Portal (2018) – We literally do not know a single person that purchased one of these.
Cheetos Lip Balm (2005) – Yuck! Need we say more?
XFL (2001) – Too gimmicky to work, but it did give us He Hate Me (Rod Smart).
Pepsi Crystal Pepsi (1992) – Not even Van Halen's "Right Now" Super Bowl launch could save this horrible idea.
Redux Beverages Cocaine (2007) – The worst part is there wasn't just one person that said, "hey, let's name our energy drink cocaine," others signed off on the horrific name.
Coors Zima (1993) – They obviously never heard about the trick of dropping in a Jolly Rancher.
Atari E.T. the Extra-Terrestrial (1982) – Can you imagine a company spending $20M to secure the rights back in 1982?
Mattel Intellivision (1979) – One of our co-founders had this along with ColecoVision. Actually, he owned a Sony MiniDisk as well. Maybe we should be questioning his judgment a little more.
Microsoft Tay (2016) – A Twitter bot that went terribly wrong.
Google+ (2011-2019) – Google might know search, but it struggled mightily to create a social network to compete with Facebook.
There are a lot of other gems to be seen. Take a walk down memory lane as you read through the entire list.
Bonus Links:
Recruiting redefined; built for high-tech,
high-growth teams