Founder Friday: A 2022 NFL Themed Startup Feature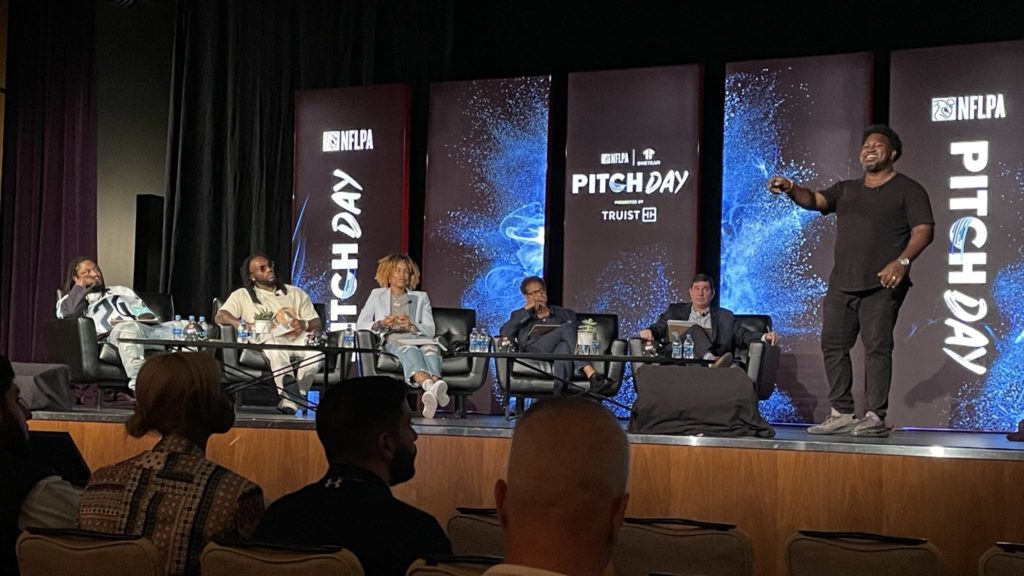 Last night was the first round of the 2022 NFL Draft. And while there is a correlation between round selected and tenure in the league (ex. first round selections average 9.3 years), the average NFL career lasts 3.3 years. After that, players settle into new careers.
However, this is Founder Friday, so you know we will take that and look at it through a startup lens.
In March, it was announced that the NFL and StatusPRO had partnered together to develop the first of its kind NFL-licensed virtual reality (VR) simulation gaming title. The founders of StatusPRO are former NFL player Andrew Hawkins and Troy Jones, a former D-I QB who previously worked for the NFLPA.
NFL linebacker Brandon Copeland is an investor and instructor for Subject (formerly Emile Learning), the online education platform making education accessible for all.
The NFL has its very own $100M venture capital fund, 32 Equity. Their tech investments have included the mobile gaming platform Skillz, the immersive learning/training platform STRIVR, the game technology studio Mythical Games, the touchless ID startup CLEAR, and the sports management platform Stack Sports.
NFL players are getting in on the esports action as well. Steve Young is an investor in TEAM Solo Mid, and Marshawn Lynch and Michael Strahan are investors in NRG Esports.
*Photo credit: @Blake_Lawrence tweet (link)
Recruiting redefined; built for high-tech,
high-growth teams