Founder Friday: Into the Metaverse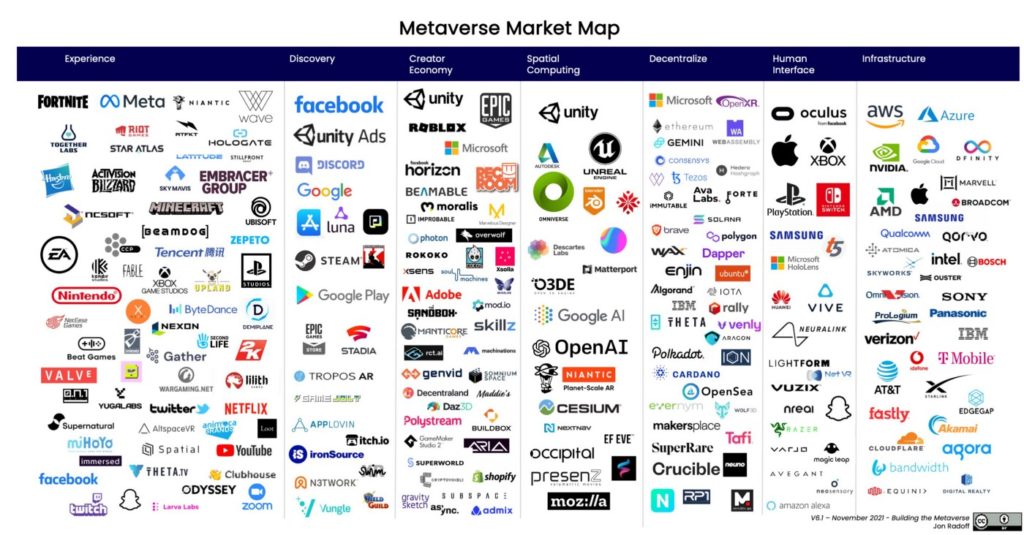 This week, TechStartups published the article "Investors Are Throwing Big Bucks Into The Metaverse: Here's Why." It's a great piece on the new frontier that is the metaverse.
It got us thinking, what are the top metaverse startups to watch. Thanks to StartUs Insights, we don't have to figure that out on our own. They identified 5 Top Metaverse Startups to Watch in 2022. They are…
PalyersOnly: A social network built for Athletes to promote their brand
Zash Finance: NFT intelligence platform on both Solana and Ethereum
Union: Platform that transforms selfies into 3D avatars
NextMeet: VR collaboration platform
PolkaWar: NFT gaming platform
Analytics Insight also posted a list titled "Top 10 Metaverse Startups Making A Breakthrough In 2022." They included the same five startups as StartUs Insights and added the following five to the list…
Zepteto: Virtual world where you can not only create your avatar and engage socially, you can also buy/sell items
Axie Infinity: NFT gaming platform centered on digital pets
Enjin: Metaverse blockchain platform that enables engineers to build NFTs
GuildFi: Metaverse infrastructure platform
The Sandbox: Ethereum-based game where you can create worlds for you and others to play in (including game-related NFTs)
Blockchain and decentralization has opened up countless new doors for startups. Take a look at this recent Forbes article, "Seven Opportunities For Startups Building The Metaverse." They point to retail, creators, fashion, and entertainment as areas ripe for metaverse innovation.
One thing is certain, following metaverse startups, innovations, and funding will be wild.
Do you want to better understand what the metaverse is?
Check out these Medium posts from Jon Radoff, CEO of Beamable.com:
CB Insights breaks down what companies are doing within each layer of the metaverse in this post…
*Image Credit: Jon Radoff's Market Map of the Metaverse
Recruiting redefined; built for high-tech,
high-growth teams