Founder Friday: PitchBook's 66 Black founders and investors to watch in 2022
We are just past the midpoint of 2022's Black History Month. Keeping with that theme, today we share PitchBook's recent post highlighting "66 Black founders and investors to watch in 2022."
PitchBook is one of our favorite resources for private market intelligence. Their blog is a "must follow" if you are in the startup world. So, if they highlight someone as "one to watch," keep them on your radar.
In their post, you'll find concerning data related to the lack of Black VCs. Beyond that, you'll also see that Black female founders receive almost $0 US VC dollar funding.
PitchDeck also features founders and VCs from within…
edtech
fintech & blockchain
media & entertainment
healthtech
foodtech
beauty, skincare & haircare
travel, tourism, & leisure
business & productivity software
mentorship, coaching, & career readiness & placement
investors
It was great to see PitchBook expand this year's list from 53 to 66. Among those 66 is a nonprofit we donate to, products we use, and founders we've supported. Still, we're hoping that next year's list hits 100.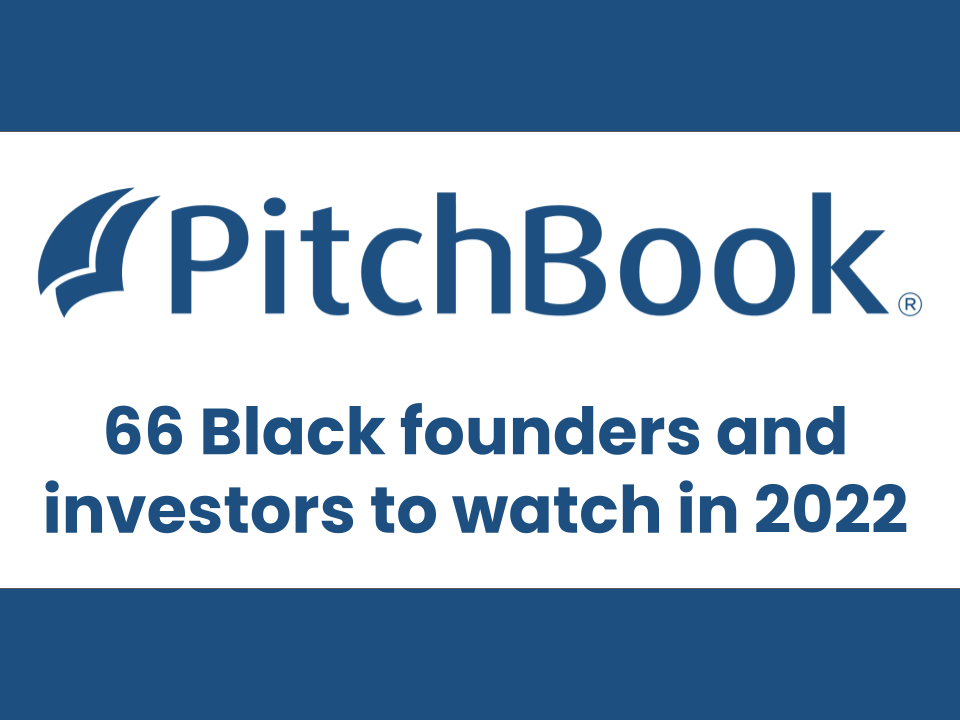 Recruiting redefined; built for high-tech,
high-growth teams