Founder Friday: Serena Ventures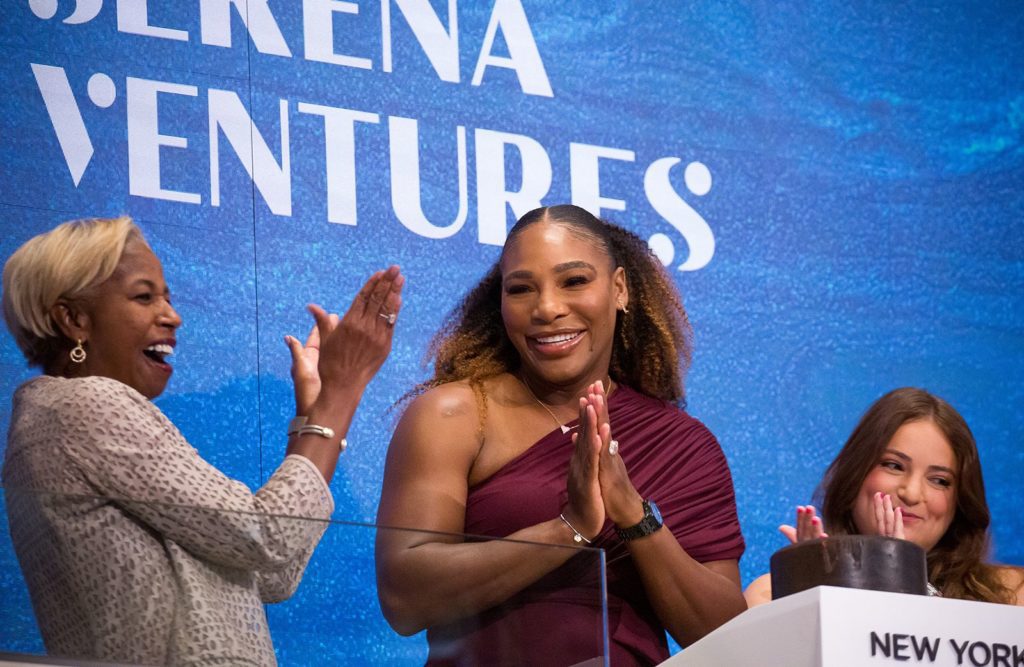 In August, at 40 years young (and just shy of her birthday), Serena Williams retired from tennis as arguably the most dominant career the women's sport had ever seen. Yes, she might not have been quite as dominant as years past, but she was still a force to be reckoned with on the court. With so much left in the tank, what was her "why" for walking away?
Serena had been planning life after tennis for quite a while. That became even more evident when in March, it was announced that Serena Ventures, had raised $111M for its first fund. She had been grooming herself for this. Serena has been investing in tech companies for years and her husband, Alexis Ohanian, co-founded a little startup named Reddit, so she's gotten to watch and hear what it's taken for them to scale.
But that's still not her "why." Who better than Serena herself to share what led her to this moment? We're also guessing that not everyone following tech startups also reads Vogue, so you may have missed the essay Serena penned; Serena Williams Says Farewell to Tennis On Her Own Terms—And In Her Own Words. In it, she talks about much more than her life as an investor, but two excerpts paint the picture of why she launched Serena Ventures…
In my own life, the balance has been slowly shifting toward Serena Ventures. I always say that I'm a sponge: At night I go to bed and I squeeze myself out so that the next day I can take up as much new information as I can. Every morning, I'm so excited to walk downstairs to my office and jump onto Zooms and start reviewing decks of companies we're considering investing in. We're a small but growing firm of six people scattered between Florida, where I mainly live, Texas, and California. I started investing nine years ago, and I really fell in love with early stage, whether it's pre-seed funding, where you're investing in just an idea, or seed, where the idea has already been turned into a product. I wrote one of the very first checks for MasterClass. It's one of 16 unicorns—companies valued at more than $1 billion—that Serena Ventures has funded, along with Tonal, Impossible Foods, Noom, and Esusu, to name a few. This year we raised $111 million of outside financing, from banks, private individuals, and family offices. Seventy-​eight percent of our portfolio happens to be companies started by women and people of color, because that's who we are. On the other hand, my husband is white, and it's important to me to be inclusive of everyone. Serena Ventures has been an all-female business until recently, when we brought in our first guy—a diversity hire!
A few years ago, I was at a conference organized by JPMorgan Chase, where I watched a talk between Jamie Dimon and Caryn Seidman-Becker, the CEO of the security company Clear. Caryn explained that less than 2 percent of all VC money went to women. I figured that she misspoke. I thought, There's no way that 98 percent of that capital is going to men. I approached her afterward, and she confirmed it. I kind of understood then and there that someone who looks like me needs to start writing the big checks. Sometimes like attracts like. Men are writing those big checks to one another, and in order for us to change that, more people who look like me need to be in that position, giving money back to themselves. I'm so grateful to women like Caryn, as well as Sheryl Sandberg and others who have mentored me. It's important to have women like that who believe in you and push you to think bigger and do bigger.
You easily see that this was not a kneejerk move for Serena; this is not an attempt to fill a void that tennis will leave behind; this is something that she's long been passionate about.
And as for Serena Ventures, here are some amazing stats on their portfolio and the member companies…
Statistics
76% are underrepresented founders
53% are female founders
47% are black founders
12% are Latinx founders
Fund I
Bitski
Boss Beauties
Bunch
Calico
Chatdesk
Esusu
Fiveable
Foody
HUED
Infinite Objects
Lillii RNB
Lolli
Nestcoin
OpenSponsorship
OURS
Pachama
Parfait
ShoppingGives
Solo
TracFlo
WILE
Zigazoo
Angel Investments
Alchemy 43
ALT
Andela
Billie
Chickpea Pasta
Clubhouse
CoinTracker
Daily Harvest
Every Mother
Gobble
Hello Alice
Honeylove
Impossible Foods
Invisible Universe
Kiira
Kopi Kenangan
Let's Do This
Lily AI
Liquid I.V.
LOLA
Mahmee
MasterClass
Mayvenn
Mercury
Myro
Nara Organics
Naza
Neighborhood Goods
Nude Barre
Noom
Ollie
OLLY
Propel
Quit Genius
Rockets of Awesome
Sheertex
Spring
Tonal
Wave
Wheels Up
The Wing
Zipline
Sources
*Image Source: CNN – How Serena Williams rewrote the playbook for female athletes juggling motherhood and sport
Recruiting redefined; built for high-tech,
high-growth teams