Founder Friday: The State of Startups in the Southeast 2021 – Panoramic Ventures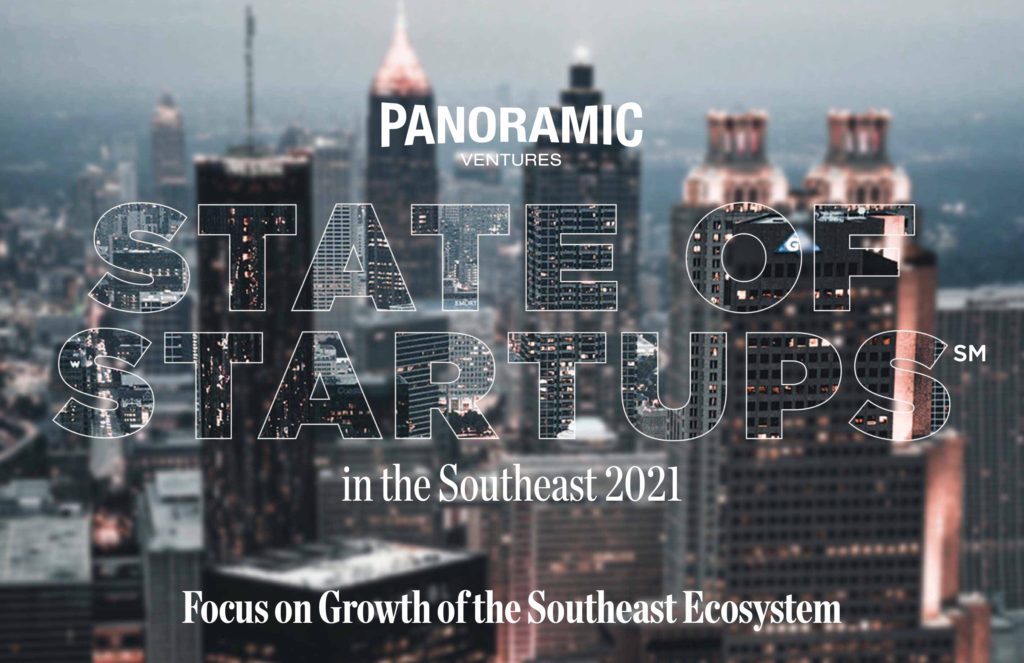 If you've followed the tech startup scene in Atlanta, it's nearly impossible not to know who BIP Capital is and the companies they've helped to build both in Atlanta and the Southeast at large. BIP's State of Startups reports has been a favorite of ours. So, when BIP announced that their venture capital arm would be rebranded/relaunched as Panoramic Ventures, we hoped they would continue publishing the report.
Well, they sure didn't let us down. Earlier this month, Panoramic published a blog post, "The State of Startups in the Southeast Report is Here," and it is fantastic! You'll have to download the report (link) to get all the great info, but here is a high-level overview of what it covers…
States included in the report include Alabama, Florida, Georgia, Kentucky, Mississippi, North Carolina, South Carolina, Tennessee, and Virginia (sorry, no Arkansas or Lousianna)
They show the top 3 industries by state (SaaS, FinTech, Biotech/Pharma, Manufacturing/Industrial Tech, Cybersecurity, Consumer, Healthcare IT, Media, IT Infrastructure)
A 2016-2021 look at the total capital deployed by state
The total deal count by state that also shows graphs deal size
A deeper look into mega deals (≥$80M)by industry
What the valuation multiples have looked like for the Southeast 2016-2020
A list of the Southeast's unicorns
A deeper look at each state (overall summary, VC funds, top angels, incubators, and even government-backed funding)
Notable exits broken down by state
It is 29 pages that showcase and celebrate the Southeastern startup community.
*Image is from the title page of Panoramic Ventures The State of Startups report
Recruiting redefined; built for high-tech,
high-growth teams