Is your company fostering a culture that creates disgruntled employees?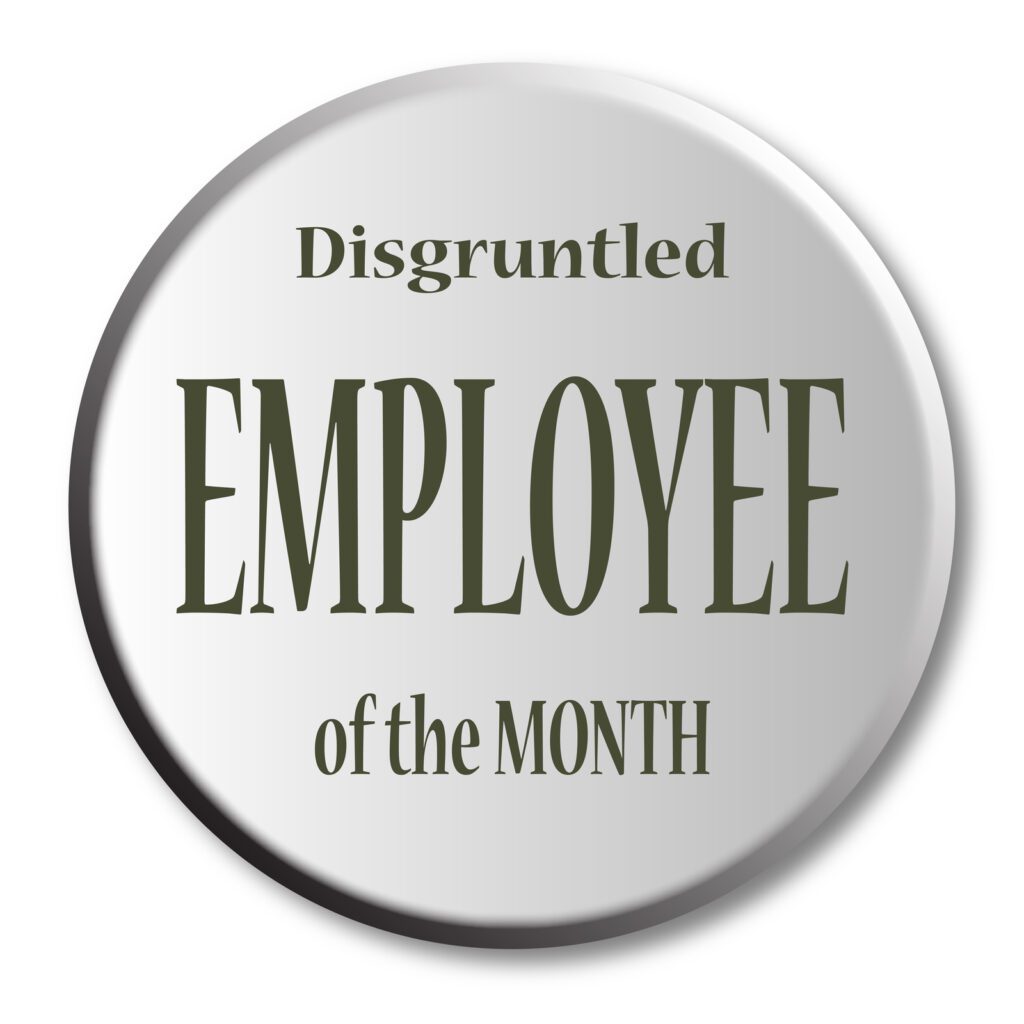 The Twitter source code link got us thinking, is your company fostering a culture that creates disgruntled employees? We don't expect many to say "yes" to that question, but more importantly, what can you do to ensure that doesn't become the case?
2022 introduced us to the new term "quiet quitting," but managing disgruntled employees has long been an issue for managers. In 2012, Harvard Business Review published an article tackling the very subject. In it, Joesph Fokman suggested businesses do these six things…
Encourage me more
Trust me more
Keep me in the loop
Be more honest with me
Connect with me more
It seems pretty simple, right? A lot more goes into it, especially when you consider what is most important to today's workforce (source Gallup)…
Work-life balance
The ability to focus on what they are best at
Every manager can directly impact those two motivations.
Last year, Forbes even gave us a playbook to ward off quiet quitting…
Develop A Communication Strategy
Be Open And Transparent
Schedule Weekly 1:1 Meetings
Go On A Listening Tour
Foster Employee Engagement And Growth
Have A Constructive Dialogue To Ignite Renewed Motivation
Express Your Thanks For Employee Contributions
Treat 1:1s Like Stay Interviews
Address Concerns Immediately
Identify Business-Wide Patterns
Use Feedback To Evolve Work Culture
Invest In Your Team's Well-Being
Find Out How To Be More Supportive
Foster Two-Way Communication
Monitor For Potential Employee Overload
Offer To Provide Mentorship
It may seem like common sense, but have you asked your team how you, as a leader, are doing in those areas? Have you asked them what they need from you or the company to be the best version of themselves? You might be surprised by what you hear.
There are tons of great resources out there. A great starting point is the three resources we used in putting this blog together…
Recruiting redefined; built for high-tech,
high-growth teams