Laughter's tremendous impacts on personal health and workplace culture have been studied and documented for years. Companies have spent a lot of time, money, and resources working to create a culture that encourages positive interactions and that is fun.
For many companies, building a company culture for a remote workforce wasn't something they ever planned on needing to do. While some companies are pushing for a "return to normal," others have determined that virtual employees will continue to be a part of their future.
We recently read a post on the Museum Hack blog that every company with remote employees should read; 37 Best #VirtualTeamBuilding Activities for #RemoteTeams in 2021. It's a must-read for companies that will continue to be primarily remote or incorporating more of a hybrid approach.
They have activities listed with links to learn more, but we appreciated that they also scored them related to the level of fun, impact for the team, and required effort. Oh, and it's in a sortable spreadsheet.
Some of our favorites they listed are…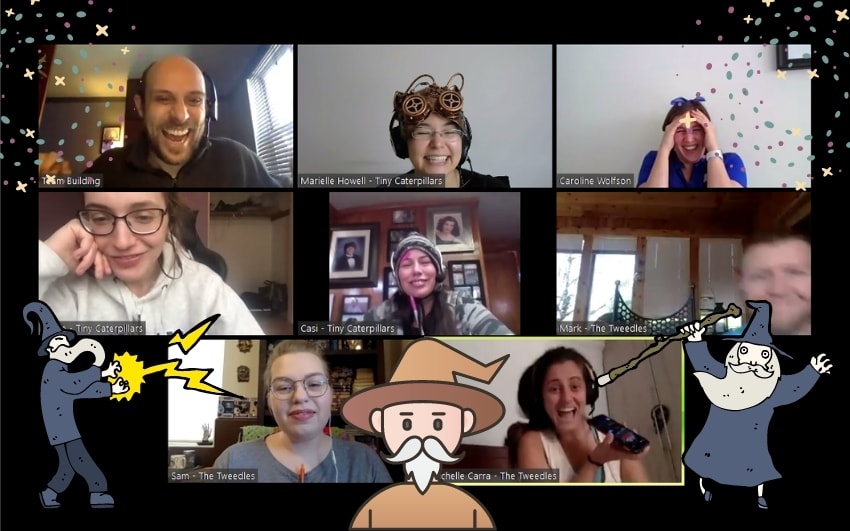 *War of Wizards image as used in the Museum Hack blog post
Recruiting redefined; built for high-tech,
high-growth teams